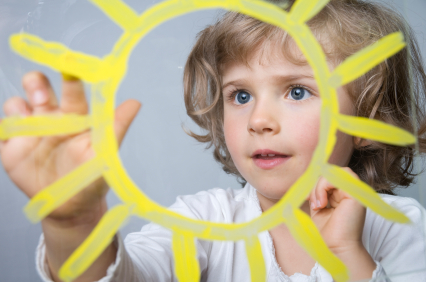 Our goal is to support our parents in any way possible and give our children a solid foundation to carry them into adulthood. By teaching them the appropriate education skills, along with Christian values, our children will be ready, emotionally and academically, to move to the next phase of their education.

 
Drop Off Times
Please drop off your child by 10:00 am. Class curriculum time begins around 10:00 am, so we try to eliminate interruptions as much as possible.

 
Contacting Teachers
The teachers and staff at Teays Valley Child Development Center are dedicated to helping your child grow in a safe, nurturing environment. We encourage parents to work closely with our staff to ensure our children are progressing. Since visits and phone calls during class may disrupt teaching, our teachers are more than happy to talk with parents before or after class.
You may also contact your child's teacher to ask questions, set up a meeting or voice any concerns. We provide opportunities for parent-teacher conferences throughout the year. Other conferences can also be scheduled as needed.
Meals and Food Information
Teays Valley Child Development Center provides nutritious lunches and snacks for children in the after school and daycare programs. The Center participates in the U.S. Department of Agriculture's Child and Adult Care Food Program (CACFP). Each family is asked to complete information regarding this program yearly. Because of these guidelines, we cannot allow children to bring in food during regular school days. (See school parties for exceptions.) Let us know if your child has a special dietary need.
We are a nut-free facility to ensure the safety of all of our children, especially those with life-threatening allergies.
School Parties and Special Celebrations
Our classes have scheduled parties several times though the year. Watch our newsletters for information about upcoming parties. We ask parents to voluntarily provide the snacks for these parties. Sign-up sheets are posted in the lunch room area prior to the party.
All food items contributed for school parties must be store-bought and sent in their original containers. All items must include a list of ingredients. Also, to ensure the safety of our children, please be sure all items purchased for parties are free from nuts.

 
What to Bring to the Center
Each child staying for nap time should bring a pillow and blanket. You may also send a small stuffed animal for your child. For easy storage, please send these items in a in a backpack or tote bag clearly marked with your child's name. Please remember to take home your child's nap items on Friday of each week and wash them.
Please keep a change of clothing at the center for your child. Accidents do happen and sometimes learning can get a little messy! Please remember to change out these clothes when the seasons change.
We ask that you DO NOT send other toys to the center with your child, unless it is for a special activity. Toys from home can cause tension in class, as well as sharing issues. Also, we can not be responsible for any toys from home, especially electronic devices.

 
Complaint Procedure
If any parent, guardian, or staff member feels he or she has been discriminated against in any manner, he/she may take their grievance to the Teays Valley Child Development Center Board within five days.  Such grievance must be in written form and may be delivered in person.  The Board will consider the grievance and take appropriate action within two weeks.  

 
Visits
We encourage and value our parents' involvement in their children's education. We adhere to an "open door" policy, permitting any parent/guardian to visit our center at any time during our scheduled hours of business. Parents are requested to use good judgment concerning their child's ability to adjust to their presence in the classroom and re-adjust when they leave.
Because of the nature of our educational program, we request that all visits be limited to a maximum of thirty (30) minutes. Arrangements can be made if a special conference with the teacher or director is desired.